Olathe Drug Crime Lawyer
Experienced Defense Solutions to Your Johnson County Charges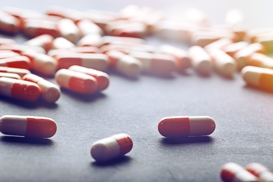 Throughout the United States, law enforcement and federal agencies have campaigns in place to curb or end drug crimes. These efforts do not always abide by the law, and many impose extraordinarily harsh penalties that do not fit the severity of the alleged offense. If you have been arrested or charged with a drug crime, get our aggressive, experienced Olathe drug crime lawyer on your side right away. Do not answer questions without your attorney present. Contact Duma Law Offices right away to schedule a free consultation with our firm.
Call (913) 225-8555 to schedule a complimentary 30-minute case consultation with our Olathe drug crime lawyer.
What are the Penalties for Drug Crime in Kansas?
While being arrested for a drug crime is always a bad experience, the state of Kansas has extremely strict laws against the use, possession, sale, or trafficking of any type of controlled or illegal substance. By putting aggressive representation on your side, you increase your chances at avoiding penalties such as jail or prison, mandatory drug counseling, community service, and large fines.
When deciding the sentence, the court considers a few factors, including:
The type of drug involved
The quantity of drugs involved
The type of crime which was committed
The location of the violation
Seek Guidance from an Olathe Drug Crimes Lawyer
Often times, drug crimes are combined with additional offenses, such as conspiracy. If you are caught with a large quantity of drugs, you could be facing a more serious sentence.
We represent charges involving:
Methamphetamine
Marijuana
Cocaine
Heroin
LSD and more
At Duma Law Offices, we dedicate ourselves to our clients' success. You can count on us to return your phone calls and provide you with regular updates on your case. No matter how serious your charges may seem, our firm is on your side, and we know what it takes to help you get the best possible outcome for your difficult situation.
Do not hesitate to contact our office to make an appointment with our Olathe drug crime defense lawyer. Call (913) 225-8555 now.
Put Your Case In Our Hands
What Sets Duma Law Offices
Courtroom Champions

Our vast trial experience positions our firm as a force to be reckoned with when it comes to defense.

Focused on Client Interests

Putting our clients in the most favorable position possible is one of our highest priorities.

Our Family Fighting For Your's

Duma Law Offices is committed to fighting for you and your family.

Seasoned Legal Abilities

For more than 10 years, we have protected and defended the rights of the accused.